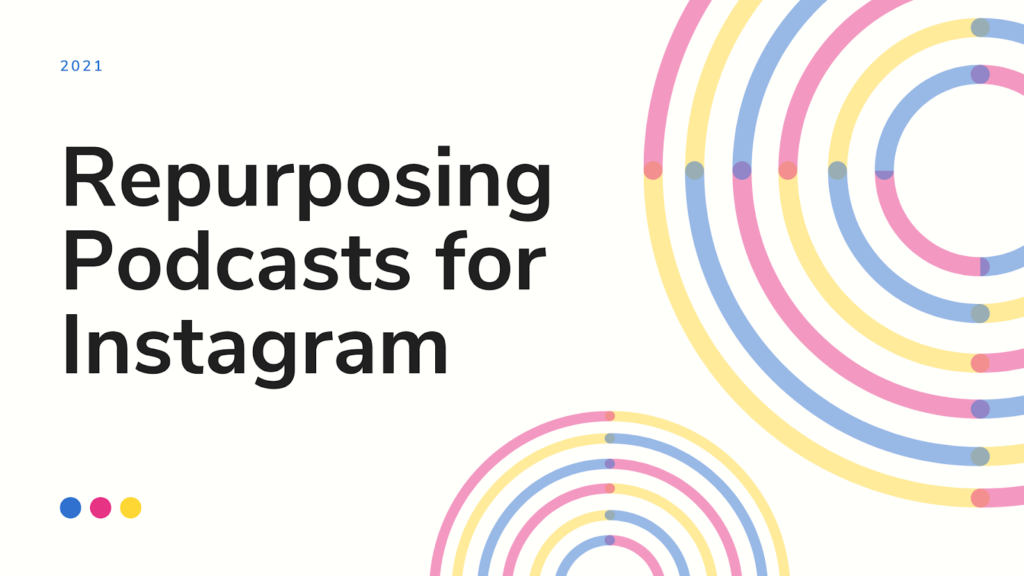 Podcasts are all the rage these days. Not only can you create a podcast or series about virtually any topic, you can also extend the mileage from a single podcast long after you've uploaded it.
If you're new to the podcast game, you can check out how to make your own podcast in this tutorial. But if you want to know how you can repurpose your podcast for Instagram content, read on below.
1. Make a Live Recording of Your Podcast
This is the simplest way to squeeze out extra screen time from your podcast.
Just set up an Instagram Live session while you record the podcast and show your viewers exactly what goes on "behind the scenes." This type of raw and real video content draws very high engagement because viewers can appreciate the authenticity of seeing you just as you are.
These Live sessions are best kept casual and relatable so that viewers have an easy time listening or watching. These sessions are also engaging because viewers can leave comments in real time.
A few tips on making that Live Recording:
Choose a well-lit room or find any suitable place with ample light.
Make sure that there are no external noises or chatter that can be heard in your recording.
Avoid public places where people could interrupt you unless it is part of your content or strategy.
After you go Live on IG, make sure to download and save the entire video so you can use the recording for future content such as posting it in your IG Stories.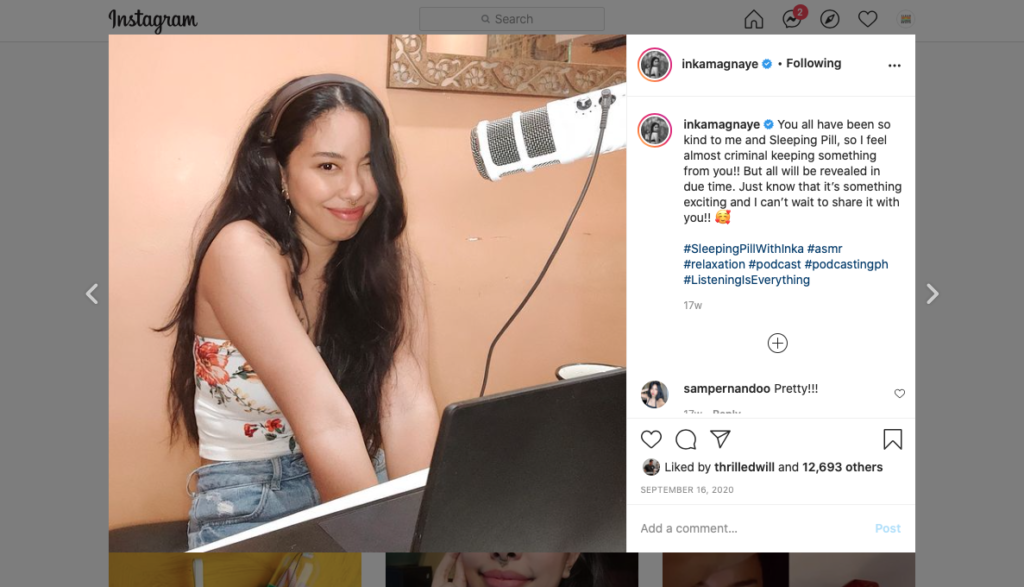 2. Upload Short Snippets to Your IG Stories
To drive more traffic to your podcast channel, you can also save clips or snippets from your podcast to repurpose as IG Story posts. You don't have to reveal all of the best parts in your Stories; just use the bits that will increase awareness and make people jump from Instagram to your channel.
If you have more than 10,000 followers on Instagram, you can even add a link to your channel and use the Swipe Up function in IG Stories. If you don't have that many followers yet, you can use the old "link in bio" technique. Just make sure you place a call to action that will direct traffic from your Stories to your actual podcast page.
One more thing: don't forget to save your podcast Stories to your Highlights! That way, new visitors to your profile will have a faster time navigating your various content.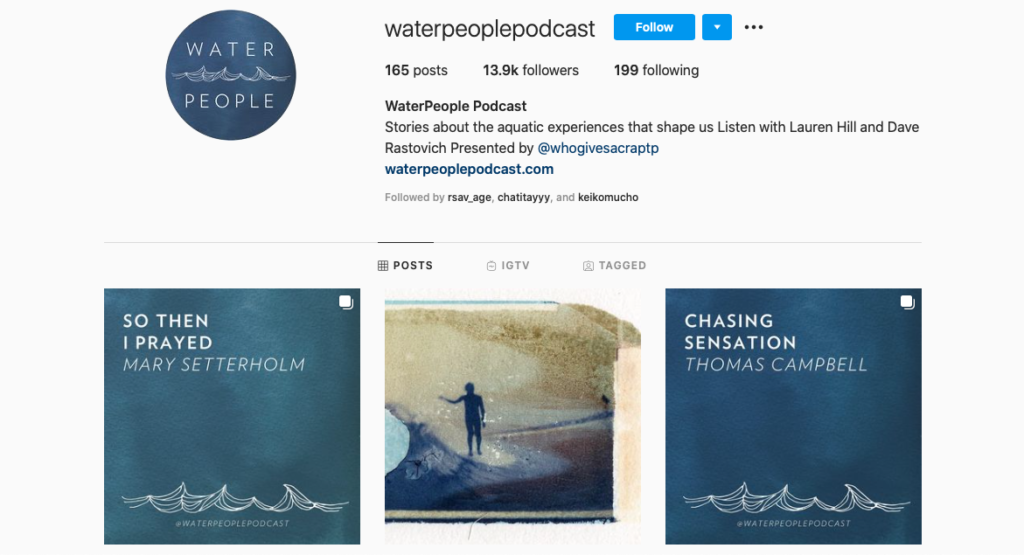 3. Make Use of IGTV
IGTV was added to Instagram to cater to the art of long-form vertical video content. On IGTV, you can post videos up to one hour long, which is a perfect length for most podcasts.
There is a standalone IGTV app but you can also watch IGTV episodes straight from Instagram. The only difference is, on Instagram, the content creators appear as "channels" while on IGTV those creators are the channels themselves.
If you are hosting your podcast on a different app or website, you can also upload it to IGTV to strengthen your online presence. Just make sure that your video fits the 1-hour limit.
4. Create Versions of the Podcast for Your Main Instagram Feed
Last but not the least, you can repurpose a single podcast into multiple posts on your main IG profile or feed to engage your audience more. Here are some examples of how you can do this:
Create a "teaser" post before your podcast launch date.
After your podcast has aired, you can cut 2-3 snippets from your podcast and create a carousel or album post to serve as your highlights.
In your posts, put a call to action so that your followers can easily jump from your feed to your official podcast channel.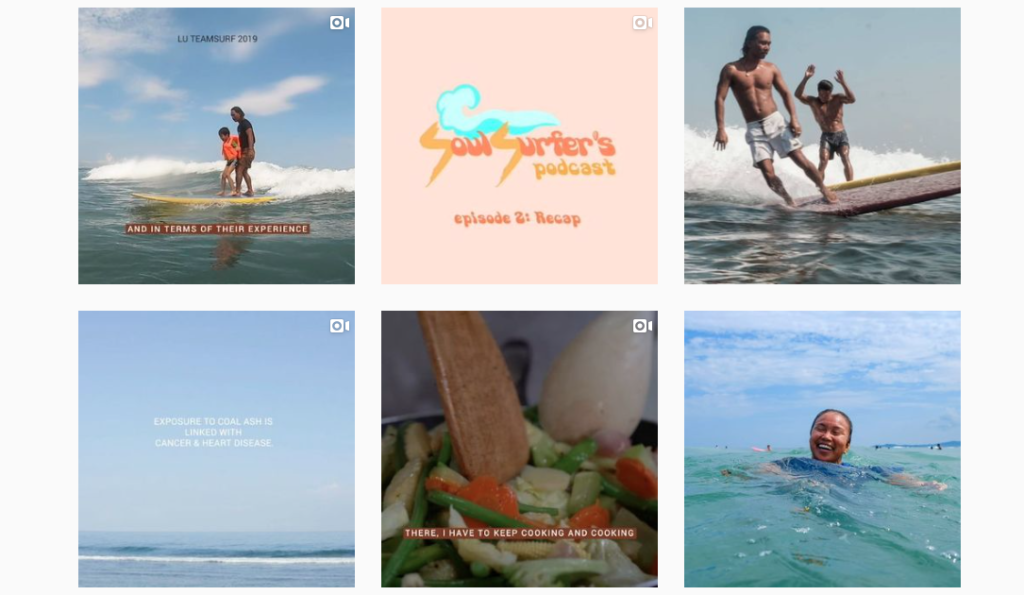 If you follow these tips, you will be able to make your content work for you in more ways than one. A podcast takes a lot of time and resources to make so make sure to repurpose a single episode for your feed, IGTV, and IG Stories. You can even branch out to other platforms by cross-posting your IG content to TikTok, Facebook, Pinterest, or even LinkedIn.
Pro Tip: If you're working with multiple platforms, there are a variety of social media management tools that can help you manage your content and time more efficiently.
Wrapping Up …
All of these examples of repurposed content have one thing in common: you will need to create the right visuals or graphics for cover photos or album covers. Here are some examples of what you'll need:
An IG feed post cover or any visual containing the title of your podcast plus other details like the date, special guests, and so on
A post cover made specifically for IG Stories
A Highlights cover for your saved IG Stories
An IGTV cover photo
IG Feed photos with your episode's design or branding
You can create consistent images with editing apps on your computer or on your phone. If you need to be editing on the go, you'll enjoy Instasize's minimalist slider interface as you create the cover photos you need in exactly the right dimensions for Stories or feed photos. You can also add borders and insert text straight from the app so you can add your podcast details and even some captions as you need it. When you're done creating images, save the images on your phone, and upload them to Instagram.
Have fun!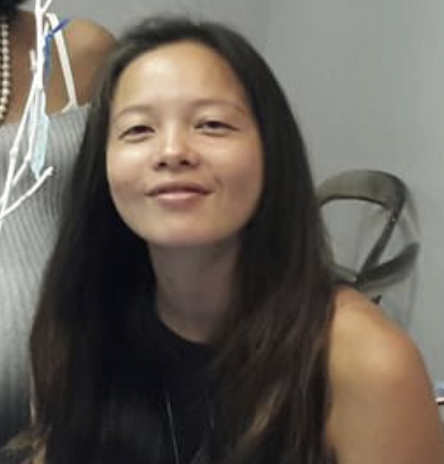 Denise Langenegger is part of the team at Instasize – a content creating tool kit for anyone editing photos and online content on mobile.