Convert Website Visitors Into Podcast Listeners.
Encourage binge listening. Drive conversion to email. Reward fans with transcripts.
 That and more is possible with our toolbox of podcasting software.
Sign Up to Access Our Tools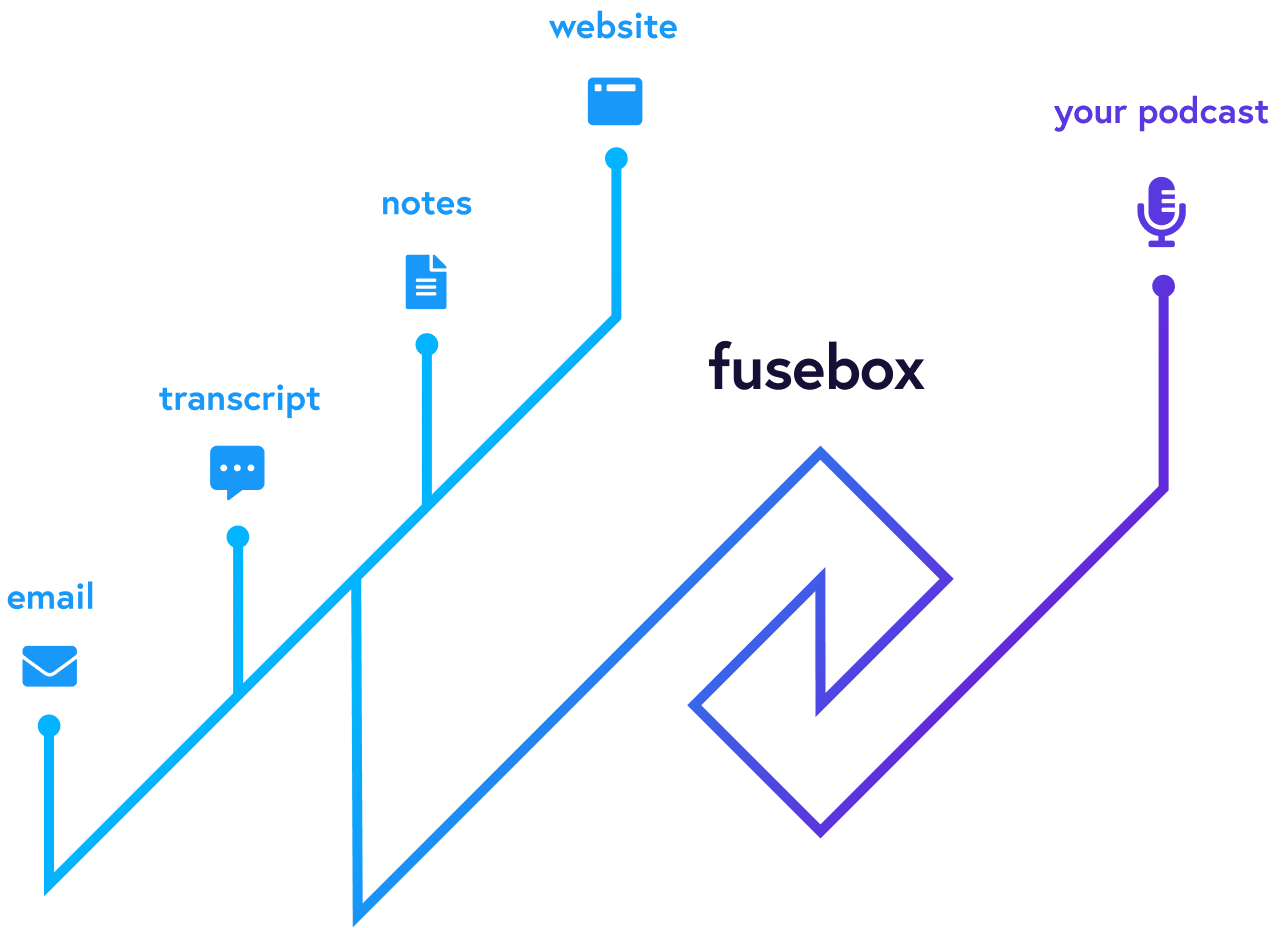 Showcase
Thousands of podcasters use our tools to energize their audiences.
We're proud to support this amazing and ever-growing community of podcasters.
About
We're podcasters at heart who dare to build our own tools.
Back in 2015, our co-founder Pat Flynn had a problem. He wanted to delight visitors to his website with the ability to listen to any episode from his podcast. Right there, on the site. Options were sparse, ugly, and just not quite right back then. So we built one. That tool became Smart Podcast Player (SPP), and the podcasting world rejoiced.
We enhanced SPP in the years that followed. All the while, new pain points and innovative ideas emerged as the podcasting industry boomed. We sat on those pain points and innovative ideas for a while. But no more.
Today, we're Fusebox—the same core team with a new name that embodies our expanded mission to build a toolbox of powerful software to empower podcasters with dynamic ways of energizing their audiences to drive engagement and results.
Our players will always be at our core. But there's a lot more we can—and will—build to help all of us podcasters take control of our future.

Our Podcast Player is actually three players in one.
It's true. If you're a Fusebox Pro user, you get access to the full player (seen in all its glory below), the single track player (perfect for show notes posts), and the site-wide sticky player.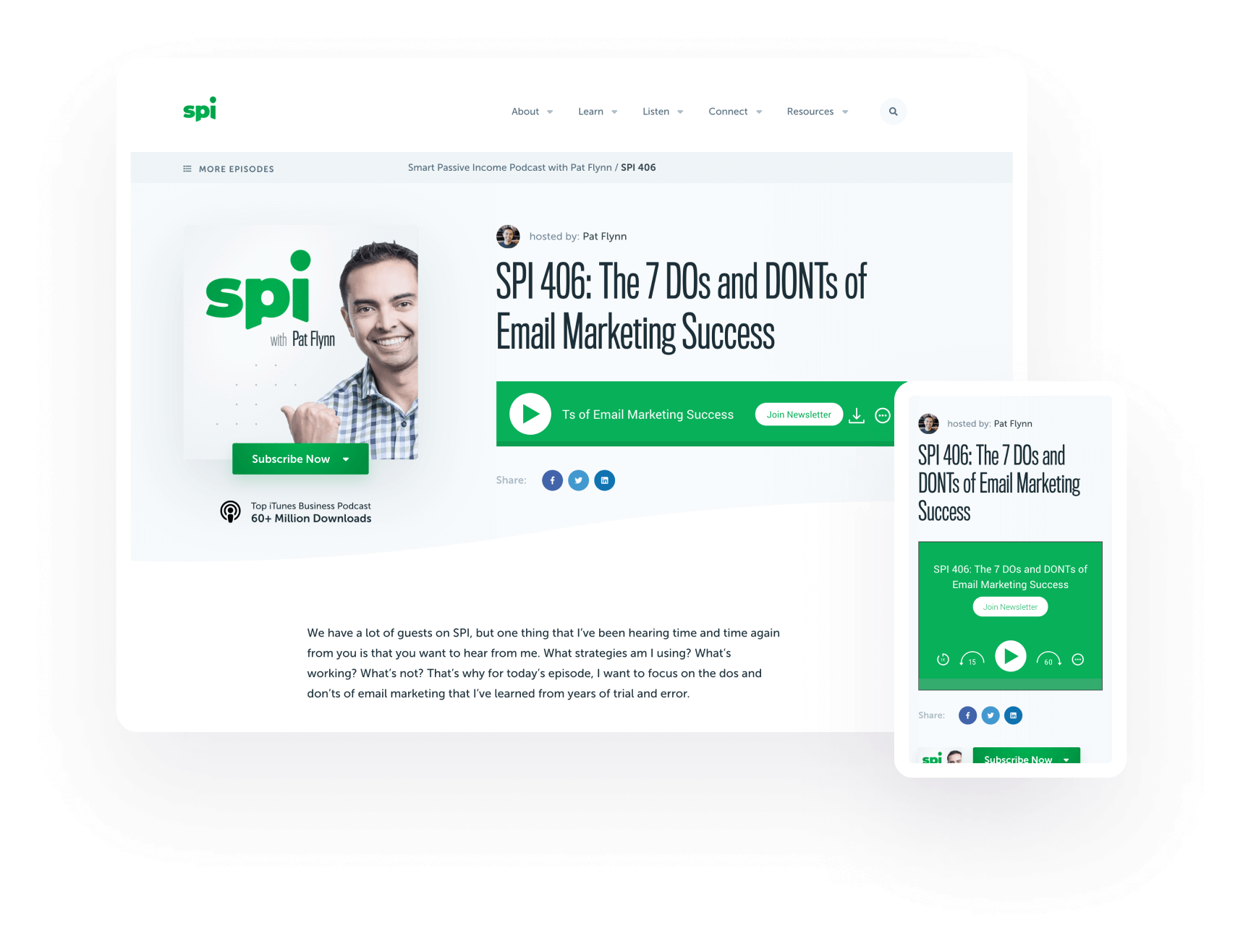 The Fusebox Podcast Player is the real deal. I use it for my podcast, and I believe you should too."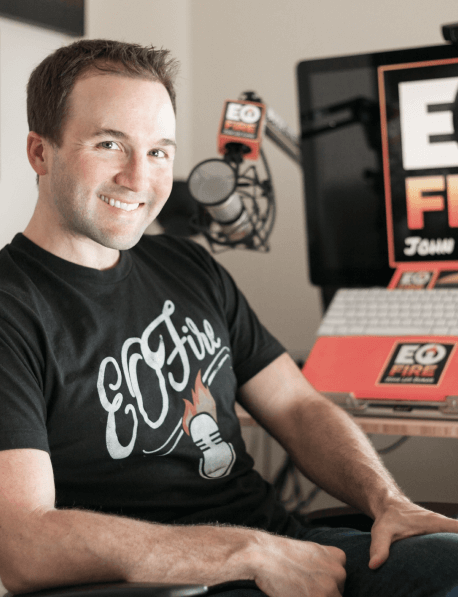 Fusebox players makes the interface on my podcast blogs beautiful and easy to navigate for the end-user. The team at Fusebox is fantastic!"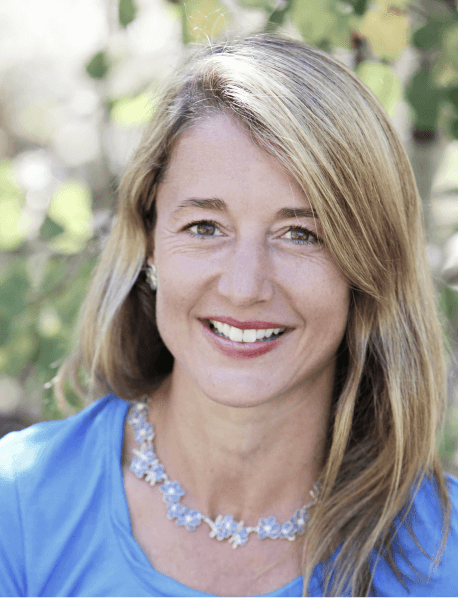 The support has been amazing! It's fast and super helpful (even when the issue doesn't actually have to do with Fusebox)."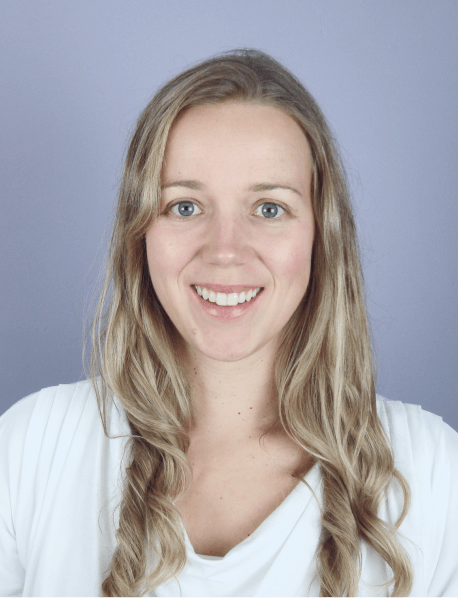 It's intimidating to get started with a new podcast, but using Fusebox helps me feel on par with podcasters who've been at it for much longer than I have. It's seamless!"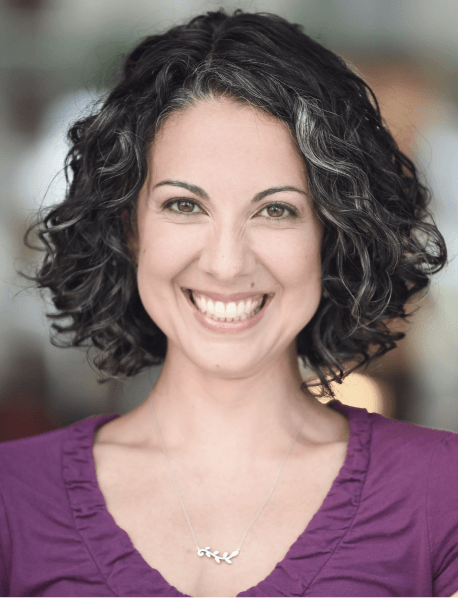 Benefit from our player in big and little ways.
Stimulate more episode listens and downloads.

Invite your listeners into your other brand channels.

Promote better discovery of your past episodes.

Empower your fans to listen while they surf your site.

Boost the engagement potential of your show notes.

Feature your podcast as a focal point of your brand.
Behold, the full Podcast Player in all its glory.
Give our full player a test drive here. We're currently featuring our co-founder's show, Smart Passive Income. Just imagine your show in place of Pat's. Ah, the exciting possibilities.
Features that aren't just features—they're power-ups.
Email Capture

Entice listeners to sign-up for your email newsletter.

Custom Colors

Match the player to your website's color scheme.

Social Sharing

Visitors can share your podcast straight to social.

Speed Control

Listen faster! Multiple speeds available.

Light vs Dark

Choose the color theme that fits your website.

Downloads

Download podcast tracks straight from the player.

Mobile Friendly

Automatically adjusts for mobile viewers.

Custom Sort

Display the newest episode first—or oldest first.

Timestamps

Find the exact moment in the track upon hover.

Podcast transcripts have never been so powerful.
Podcast transcripts rarely generate meaningful results. Not anymore. With our Transcript plugin, you can seriously boost the engagement and SEO potential of your shownotes like never before.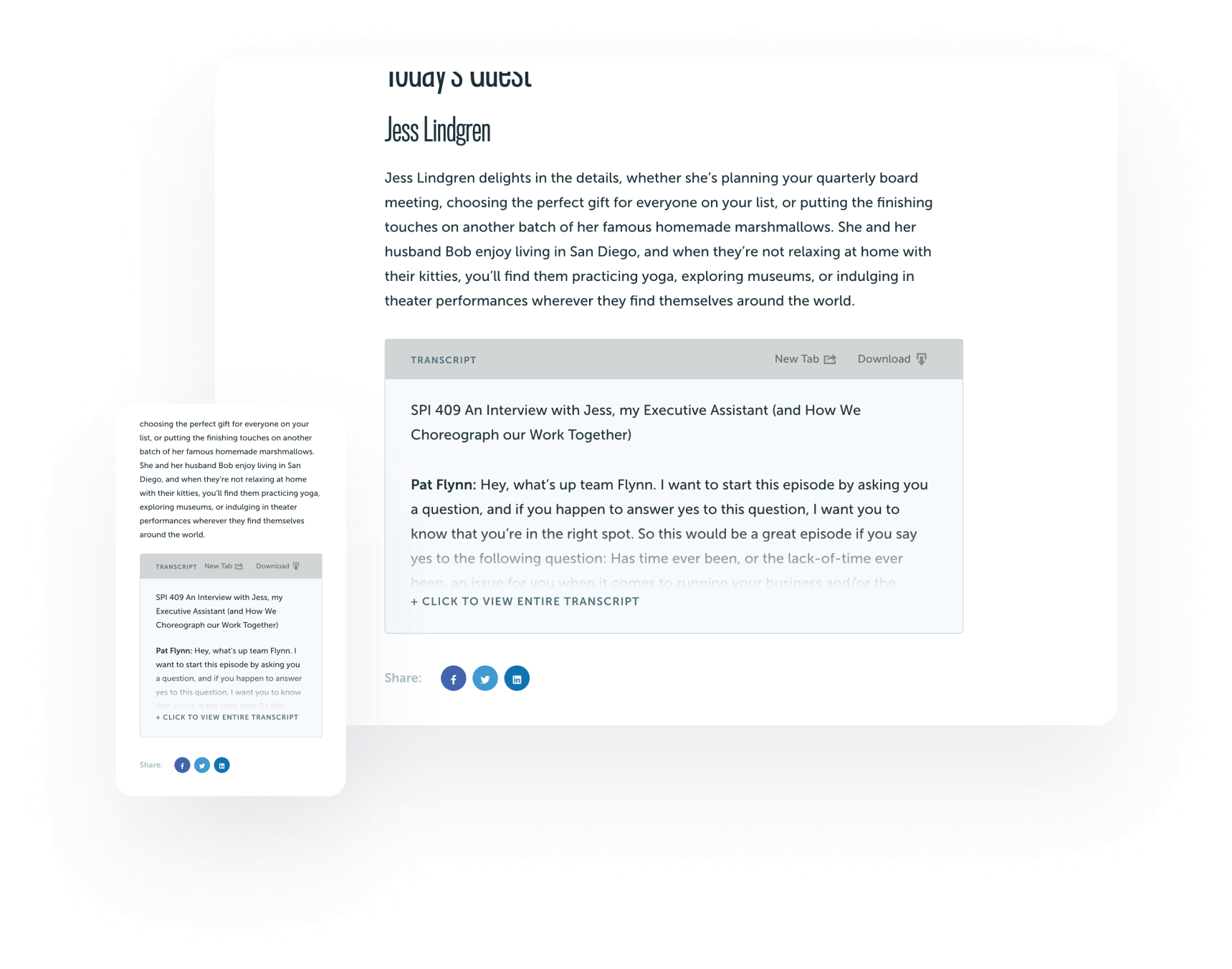 The Fusebox Transcript plugin makes displaying transcripts on your website both simple, and elegant! Definitely a must-have in every podcaster's toolbox."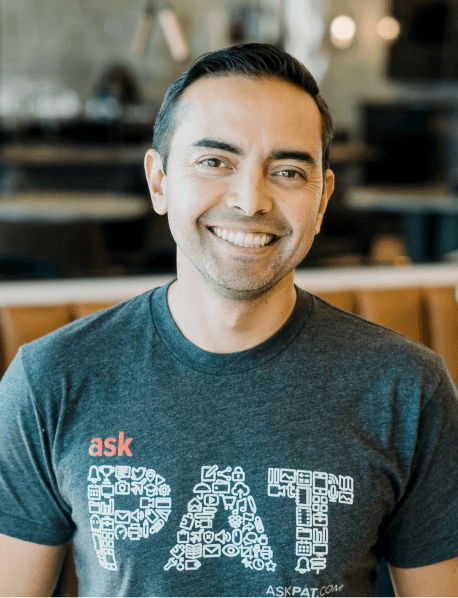 The Fusebox Transcript plugin makes it easy to format and share show transcripts to people in my community who are not podcast listeners or are hearing impaired."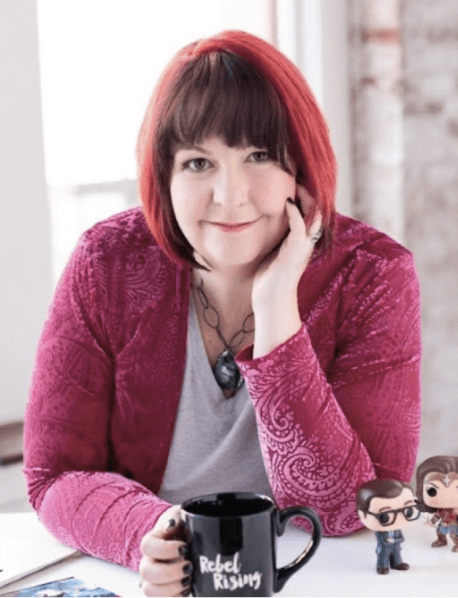 Why use our transcript plugin? To enjoy these benefits.
Enable your show notes for a potential SEO boost.

Empower your fans to quickly scan your episode.

Receive the love of those with accessibility needs.
See the Podcast Transcript plugin in action, live!
How does the Transcript plugin work? See for yourself. The demo currently uses a transcript snippet of an episode from SPI. Best of all, it's free! (Pro features are coming soon.)
Pat Flynn: What's up everybody Pat Flynn here, and welcome to session 429 of the Smart Passive Income Podcast. My name is Pat Flynn here to help you make more money, save more time, and help more people too. We got a success story. Boy do we have a success story to share with you today from Sophie Walker from Australia. She's going to come on in just a moment to share exactly how this all happened, where she got the idea, and what happened from there. It's just really exciting because again, I'm so stoked to share the success stories of my students, because this proves that this can happen.
Pat Flynn: It's so awesome because Sophie is also very active in our Facebook student center for Power-Up Podcasting. She just encourages the newbies in there every once in a while when she reaches these new milestones, especially because she is somebody who started from scratch. From zero, which is really cool. If you are starting from scratch, or you're starting out and you haven't yet found success, I hope this encourages you, because she's going to share some specifics as well in terms of how she did what she did, and what has happened since, and how she's planning to go even bigger and better. Here she is, Sophie Walker from Australian Birth Stories podcast. Hey Sophie, welcome to the SPI podcast. Thanks for being here today.
Sophie Walker: Thanks so much for having me Pat, such an honor.
Pat Flynn: Well, I'm so honored to have you on as somebody who has taken one of my courses and done extremely well with it, I'm just so excited to learn how you did that, what it's done for you, and all that kind of stuff. But before we get into your podcast and what's opened up for you, I would love to understand a little bit more about you and what you did before you started the podcast. What did Sophie do before?
Sophie Walker: Sure. As you can tell from my accent, I live in Australia. I live here in Melbourne, and I've got three little boys. They are six, four and one. Prior to starting the podcast, I've got a background in public health. I used to work at a cancer organization in Australia, and I interviewed women about their cancer experience. I had interviewing experience in that way. But I was working part-time a couple of days a week in between juggling my kids, and listening to podcasts every day on the way to work. I'm not sure how I stumbled onto your podcast, but I became obsessed and was binging on that. A girlfriend of mine we used to do a lot of mail outs and she'd say, "You know what? You should start your own podcast." We joked about it. I thought okay, maybe I will. I was right into birth story, so I recorded my own birth and then I recorded a few friends' births, and then it took off from there.
Pat Flynn: When you say recorded a birth, what does that mean exactly?
Sophie Walker: There's a few different countries around the world where people have podcasts, where they interview a woman about her pregnancy and then her childbirth experience. I thought there's none in Australia doing the Australian healthcare system with different things that we know and can relate to here. I recorded my own experience of childbirth with my second son. My mum listened and my sister listened and I thought it was a bit of fun. I had no idea it would end up being where it's at today. Now it's had over nearly 2.4 million downloads. That's been a wild ride.
Pat Flynn: That's insane. I'm so proud of you. What is it like now to know that every episode you come out with has like tens of thousands of downloads, that you're making this impact around the world now?
Join the Fusebox Family
Join us as we seek to stay current, get ahead, and help shape the future.
The features you need with nothing you don't.
SEO-friendly live text

Give search engines like Google what they love—live text they can crawl.

Downloadable PDFs

Let fans read and save your episode transcripts in easy-to-access PDF format.

New tab popout

Keep a user's focus on your website by letting them pop-out your transcript.

Accessible design

Delight fans with hearing disabilities with the ability to still enjoy your show.

Simplicity everywhere

Simple to install. Simple to configure. Simple to promote. And simple to use.

Pro features (coming soon)

We're just getting started with the possibilities for transcripts. Stay tuned!
Sitewide sticky player
Full player
Single track player
Mobile friendly
Light vs dark
Email capture
Custom colors
Social sharing
Speed control
Downloadable MP3s
Custom sort
Timestamps
Volume control
Host Migration
Future timestamps
SEO-friendly live text
Downloadable PDFs
New tab popout
Accessible design
Integration with Rev.com
Help Center
Email Support
Webinar trainings
Sitewide sticky player
Mobile friendly
Light vs dark
SEO-friendly live text
Downloadable PDFs
New tab popout
Accessible design
Player
Players
Sitewide sticky player
Full player
Single track player
Light vs dark
Email capture
Custom colors
Social sharing
Speed control
Downloadable MP3s
Custom sort
Timestamps
Volume control
Host migration
Future timestamps
Transcript
Features
SEO-friendly live text
Downloadable PDFs
New tab popout
Accessible design
Integration with Rev.com
Email support
Webinar trainings
Support
Questions? Help is here!
We love questions! And we try to answer them in a few different ways.
Here are a few ways to get help.
Didn't find your answer in our FAQs? Then check out our in-depth help center! It's full of help articles on specific needs across a range of topics—from getting started to implementing customizations to managing your subscription.
Have a burning question? Our instant answers might be able to help. Click the chat bubble in the lower-right of the site to access those answers. Didn't find what you need? Then send us an email, which is easy to do via the chat bubble after you've explored our instant answers.
Frequently Asked Questions
Can I install this on my non-WordPress website?
No. Fusebox Players and Transcript are plugins uniquely designed for WordPress websites only, which means it won't work on Squarespace, Weebly, Wix, or any other non-WordPress site.
I have multiple podcasts. Can I use the same plugin for multiple podcasts?
Yes! As long as it's on the same WordPress installation (site activation), you can use the same Fusebox license for as many podcasts. If you have multiple websites, however, you would be required to purchase an additional site activation for each website installation.
Is Fusebox a podcast host?
No, Fusebox creates podcast tools, such as our Fusebox Podcast Players (full player, track player, and sticky player) and Fusebox Transcript. You'll still need a podcast host, such as Buzzsprout or Libsyn.

I'd love to learn more about your products and your team. Who do I contact?
We'd love to hear from you! Shoot us an email at help@fusebox.fm and we'd be happy to share.
Does Fusebox have an affiliate program?
Yes we do! You can sign up here.