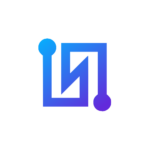 Since you're here, it means you're interested in becoming a Fusebox affiliate! Regardless of whether you're looking to make passive income or that affiliate marketing is core to your business model, we've made recommending Fusebox to your audience easy!
We'll provide you with everything you need to get started—Here is a preview of what to expect as an affiliate!
Program Details
30% affiliate commission on all referrals
Tracking URL to monitor referral performance
Affiliate asset package, including swipe copy and marketing graphics
Exclusive look at upcoming products
Legal Disclosure
By joining our affiliate program, you acknowledge and agree that you have read and understand our affiliate terms and conditions. You further acknowledge and agree that you are solely responsible for complying with any laws, taxes, or other legal requirements related to your participation in the affiliate program. We make no representations or warranties as to the legality of the affiliate program in your jurisdiction, and it is your responsibility to ensure that your participation is legal. You also agree to indemnify and hold us harmless from any claims, damages, or expenses that may arise from your participation in the affiliate program.