Interested in being
an affiliate for Fusebox?
You're in the right place.
The Fusebox Podcast Player is the web and mobile podcast player for serious podcast hosts, allowing you to deliver the awesome audio experience you and your listeners crave.
Many of you have asked me, "Pat, when are you going to offer an affiliate program for Fusebox?"
I'm proud and excited to say that time is now.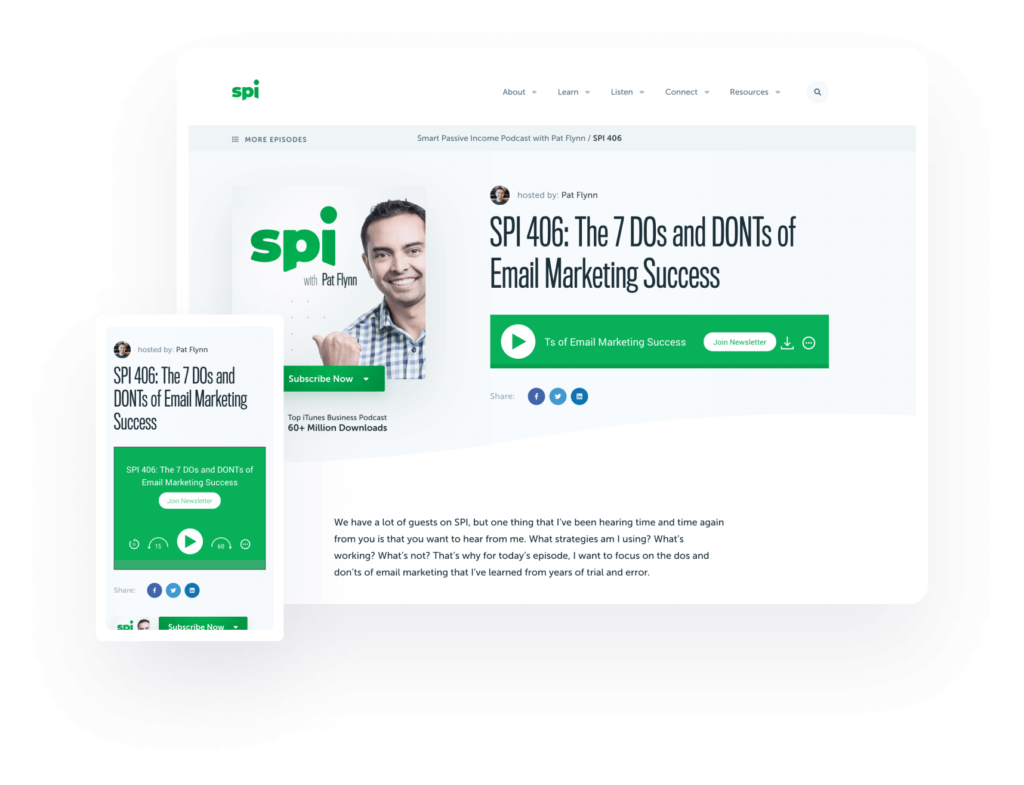 Powerful, Proven & Trusted
Why should you be an affiliate for Fusebox? I'll cut right to the chase.
It's a powerful, proven, feature-rich podcast player that's trusted by some of the biggest names in podcasting, entrepreneurship, and online business—people like John Lee Dumas, Jess Lively, and Amy Porterfield.
I've made it easy to help you market the player and build an affiliate income, with resources, templates, and guidance to promote the player effectively via email, social media, and more.
If you have a vibrant community of podcasting power users who can benefit from the capabilities and ease of use the Fusebox Podcast Players offer—then you should be a Fusebox affiliate. 
Easy as 1–2–3
Signing up as an affiliate and earning an income is pretty straightforward. Here's how it works:
Register as an affiliate.
Promote Fusebox to your audience of podcasters with your unique affiliate link.
Earn a 30% (yes, 30%!) commission each month for every new Fusebox Pro subscriber you refer who's currently a paying customer.
The Fusebox Podcast Player was crafted with attention and care in order to produce the very best production experience for podcasters—and the very best listening experience for your audience.
That's why I'm excited to share this opportunity with you and help you build a new income stream of your own!