Simple and Affordable Podcasting Tools
From our easy-to-use podcast hosting to our highly customizable podcast players, we offer the tools podcasters want without breaking the bank.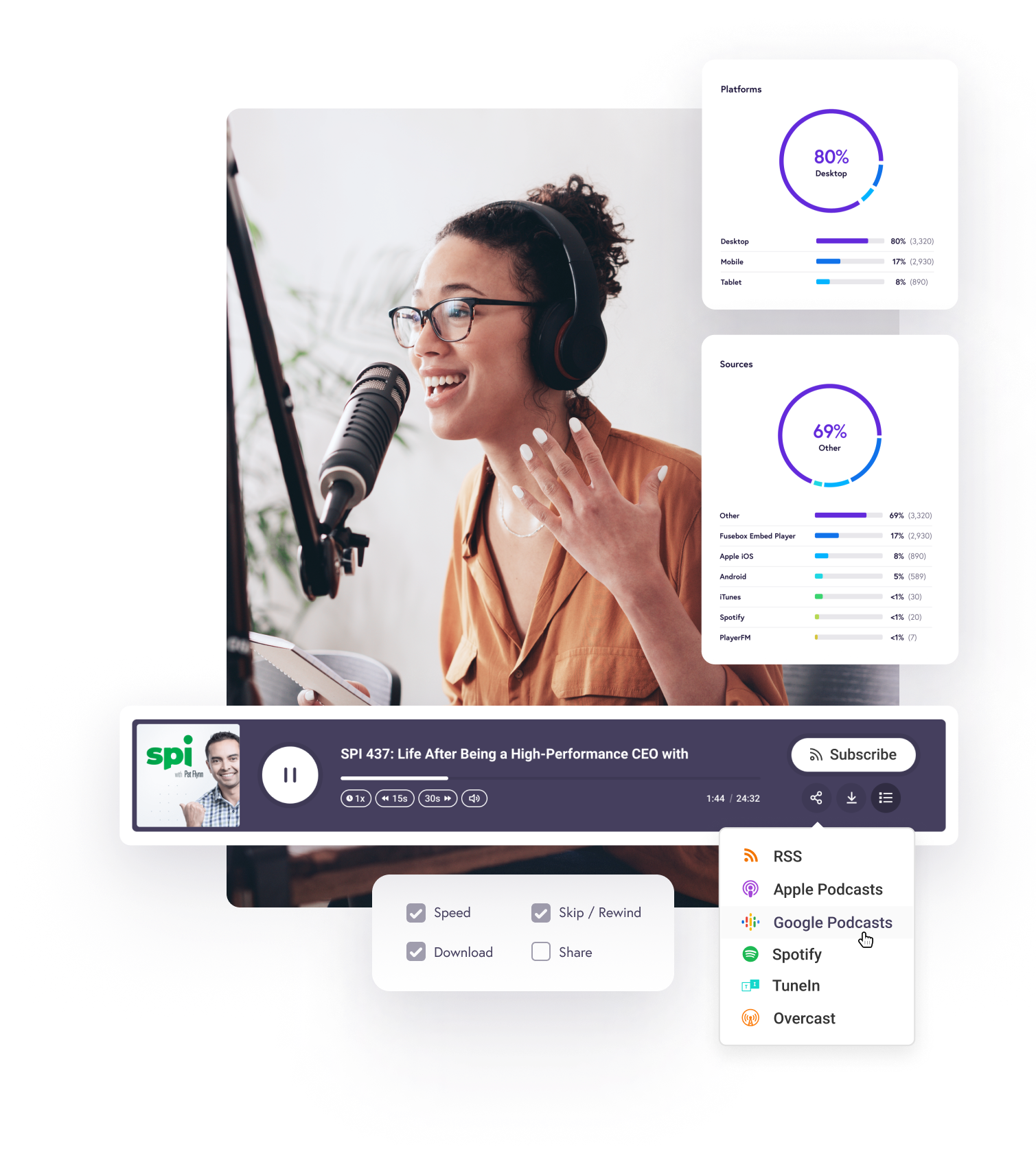 Simple and reliable podcast hosting with powerful features.
Hosting your show shouldn't be expensive or clunky. That's why we built Easy Hosting, the most affordable option in the industry with everything you need and nothing you don't.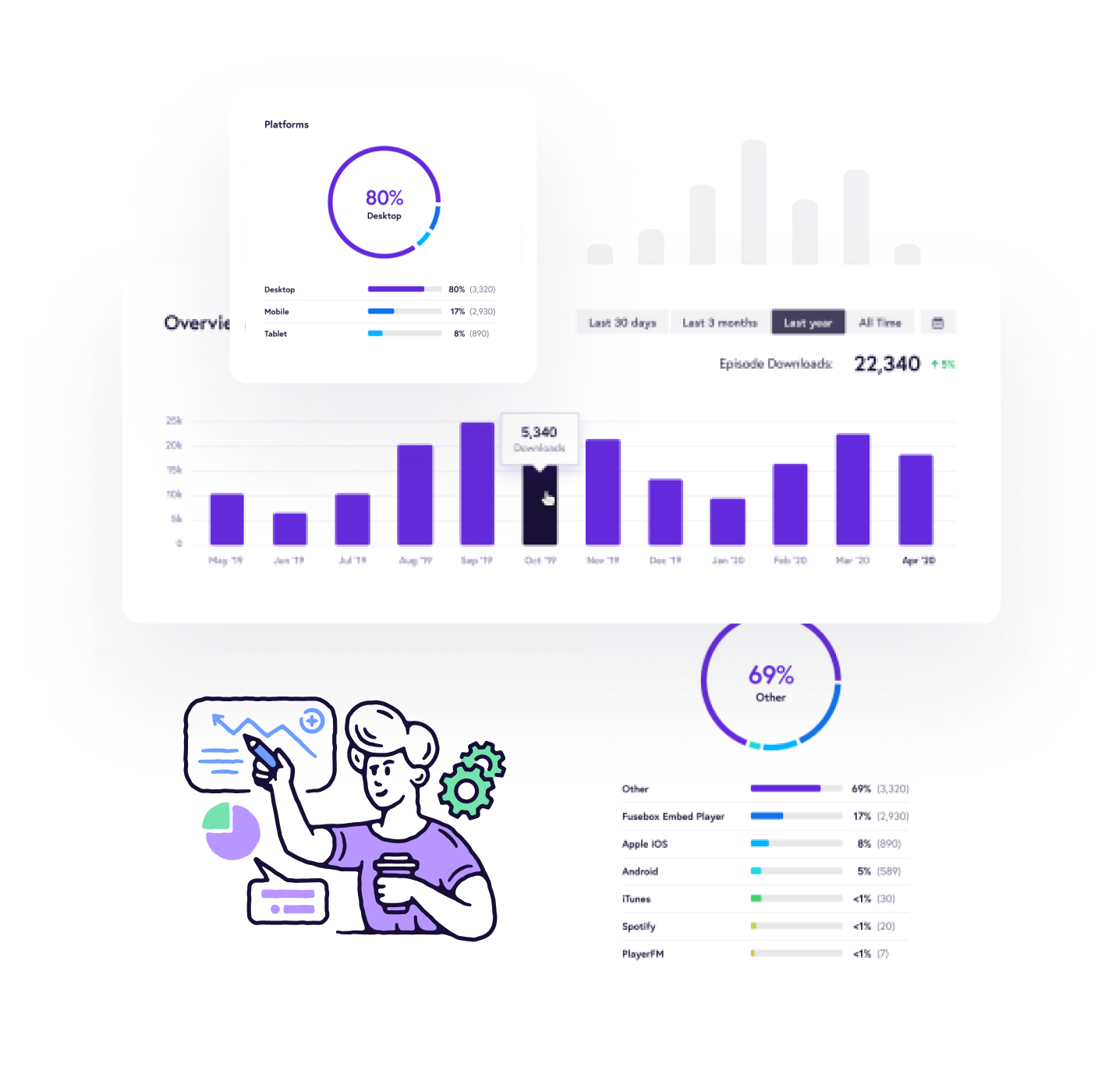 The most user-friendly and extensible players ever built.
Wherever your audience gathers online, your podcast can now be there too. Within an online course. Inside a membership community. Featured on your website. Our players help you delight your fans and grow your show like never before.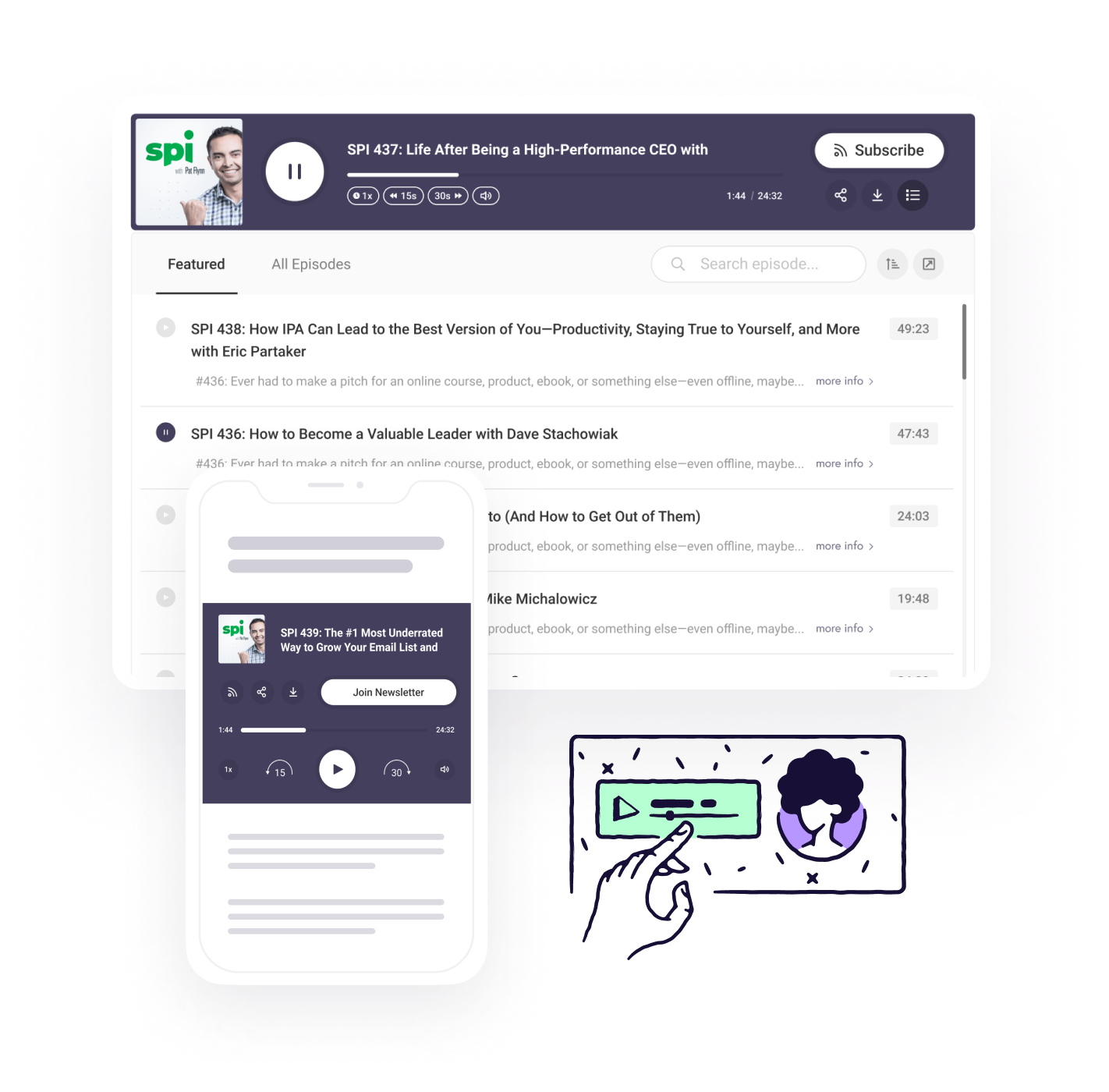 Thousands of podcasters use Fusebox. See Showcase
…Having Fusebox on my website establishes my expertise and authority and makes it easy for people to know I have a podcast.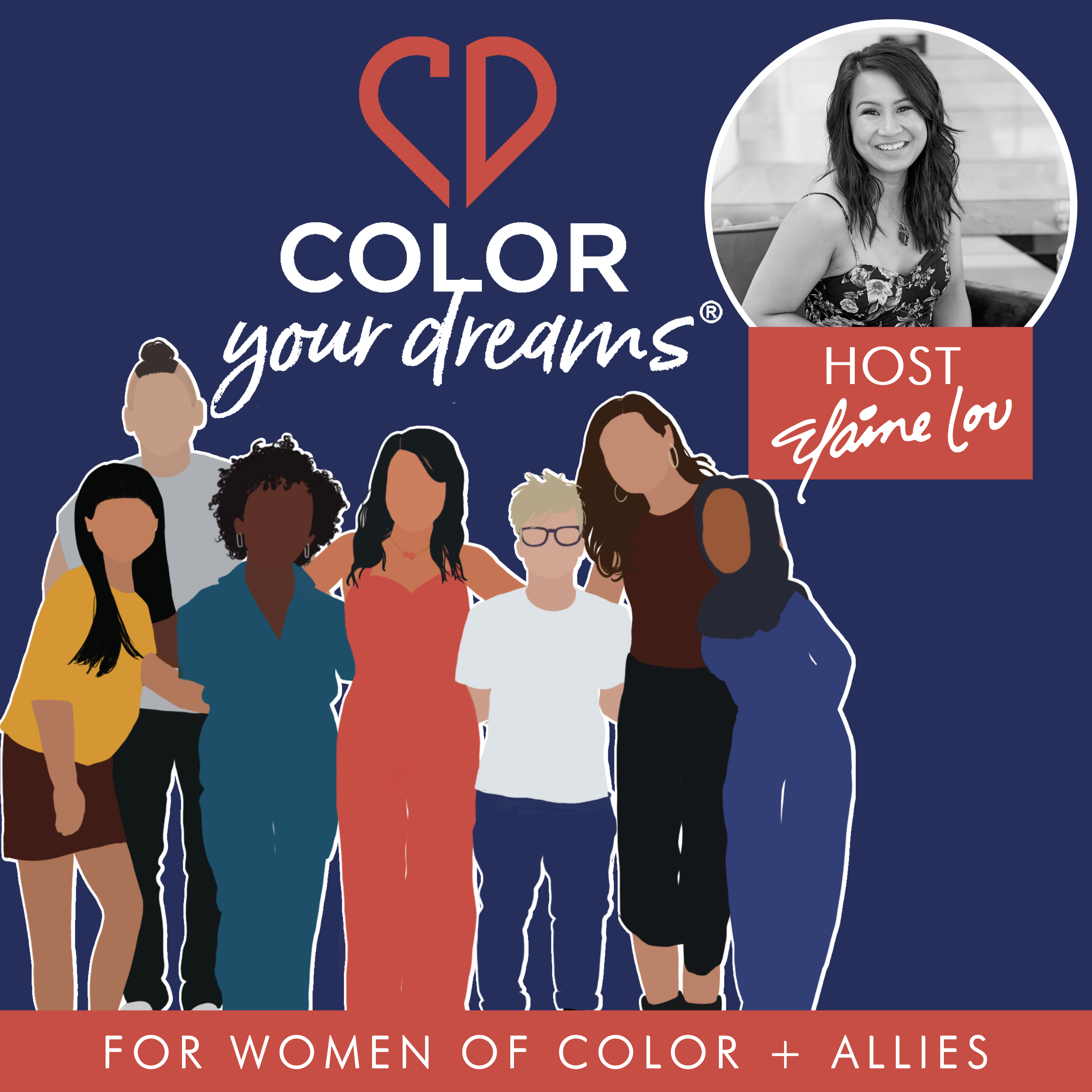 The Fusebox podcast players are beautiful and the best in the business. They have the most functionality, and are a must-have for any podcast that takes itself seriously.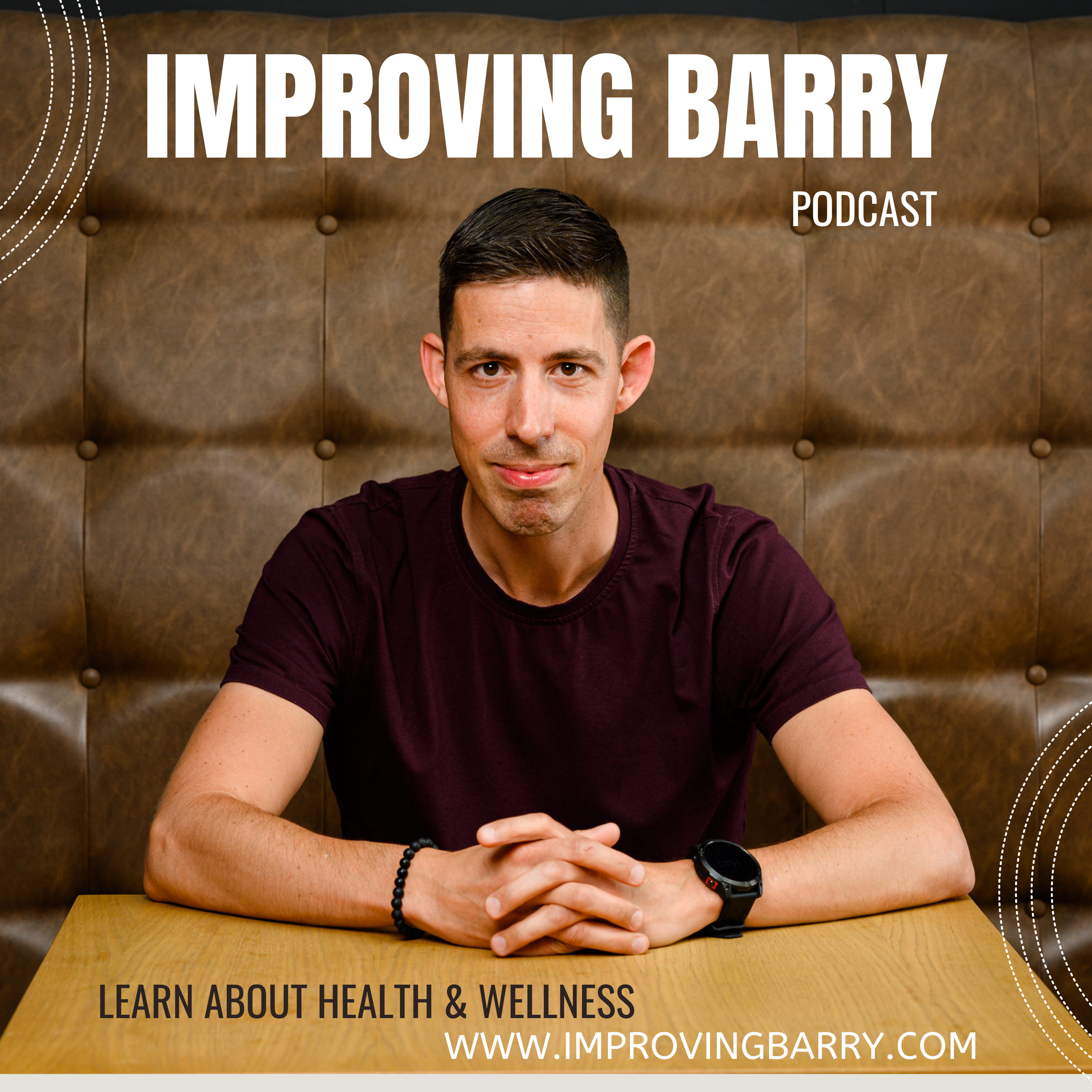 I love Fusebox. We've loved having a super interactive player on our website that can also house our lead magnet download.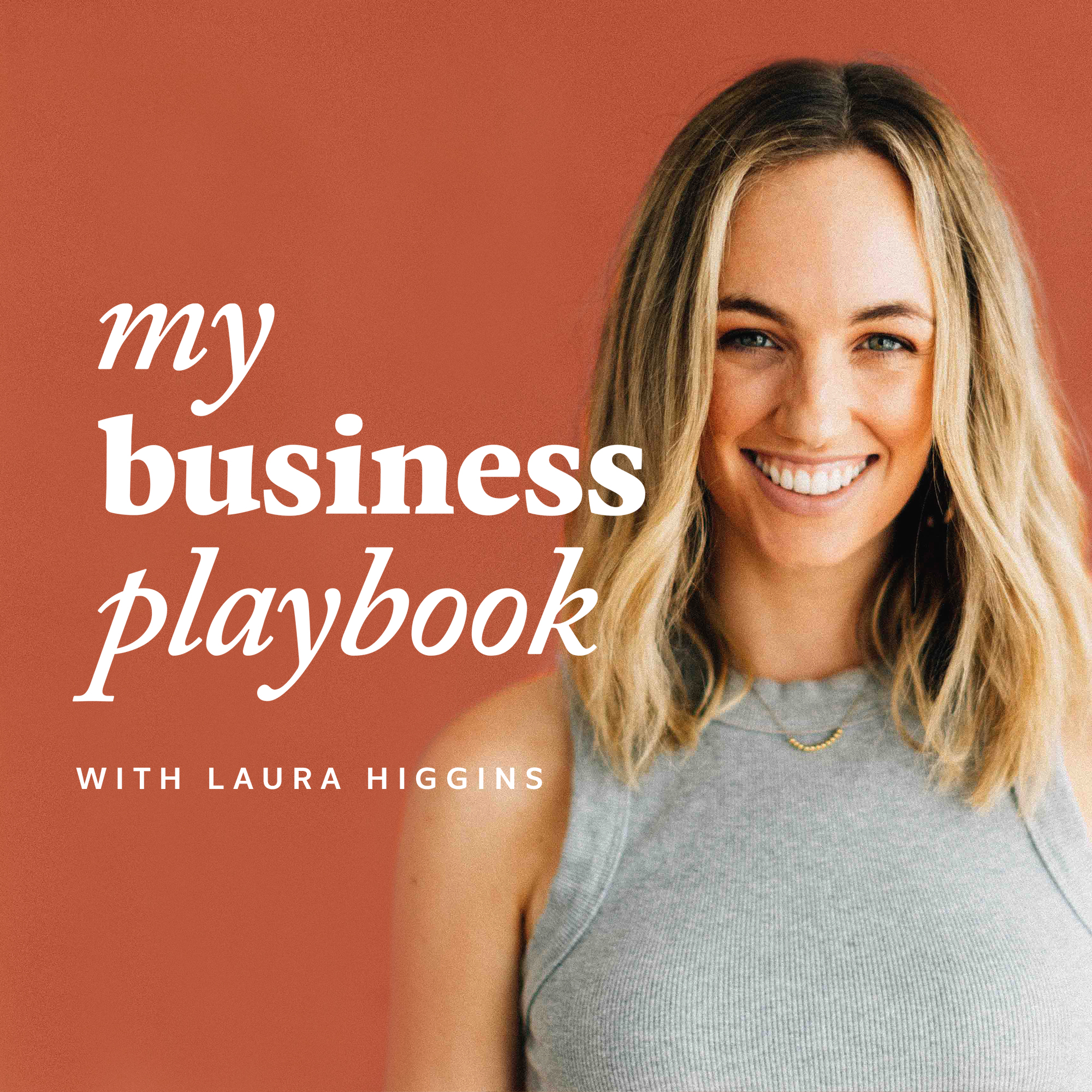 Fusebox creates a user-friendly playlist for my listeners to EASILY find all my evergreen educational content which is HUGE for me with an educational podcast.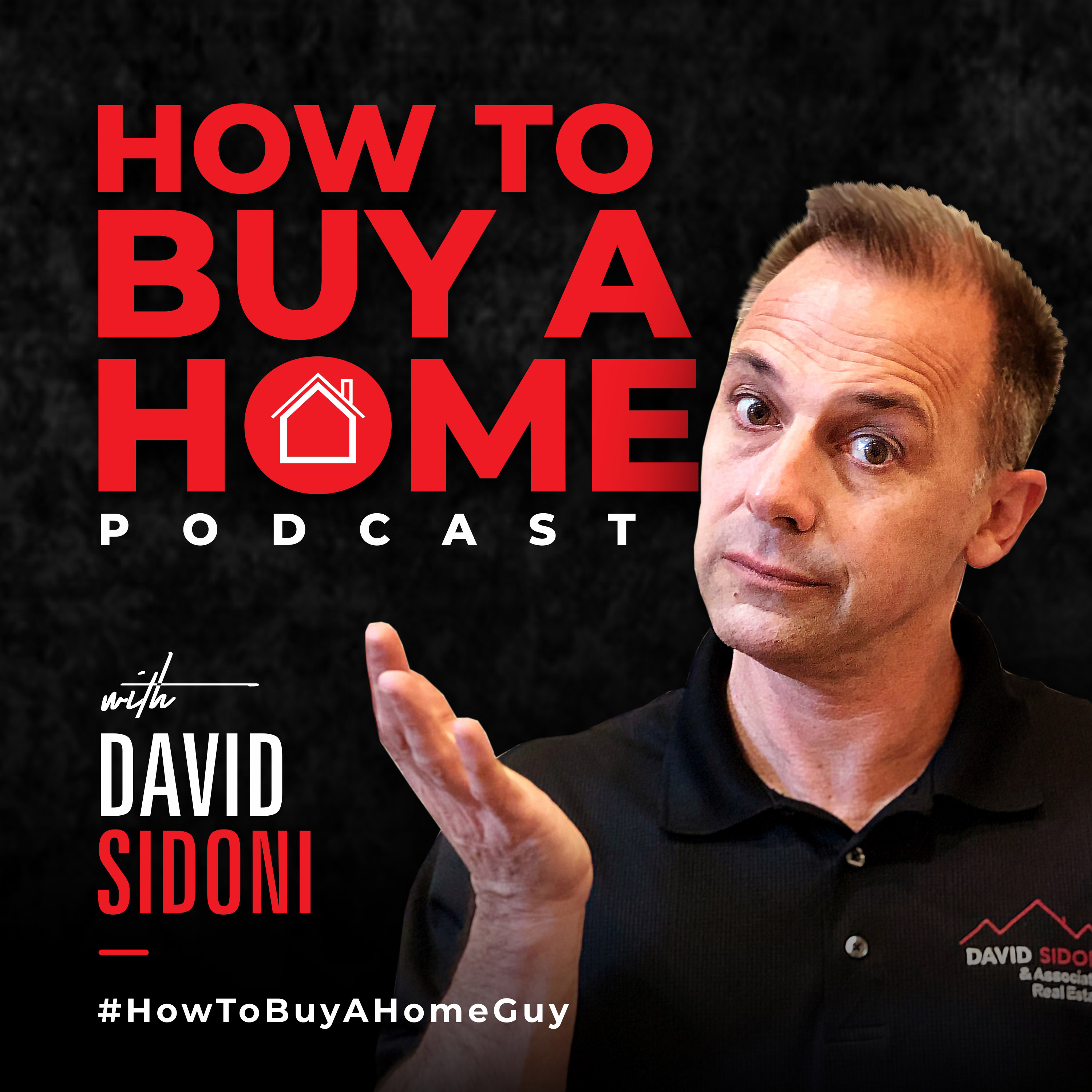 Education
SNew to podcasting?
Let us help you learn the ropes, launch your show, and support its growth—all for free.